Welcome to MMP: meeting your needs through partnership
McKenzie Mills Partnership Ltd
McKenzie Mills Partnership has been established since 1996 and specialises in a range of services including training, management consultancy and clinical trials management. MMP develops effective solutions in partnership with clients to suit their needs. With an extensive network of contacts across a wide range of medical disciplines, MMP can provide in-depth consultancy in medical affairs & clinical trials quickly and efficiently.
Services provided: go to www.MMP4Pharma.com for more information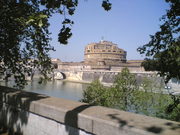 Services
Medical writing including
Clinical study protocols & reports
Investigator brochures
Marketing material e.g. product brochures, detail aids etc.
Patient information leaflets
Training manuals
Standard Operating Procedures

Clinical trials management including
Study monitoring
Investigator selection
Project management

Medical Affairs including
ABPI Code of Practice copy editing & clearance
Medical information services (incl. out of hours)

Training & Workshops including
Pharmaceutical Industry induction courses
Understanding clinical research
Prototyping clinical study protocols & reports
Developing medical writing skills
Implementing effective SOPs

Background Info
Marie McKenzie-Mills (Principal)
Marie McKenzie Mills PhD, CSci, CBiol, MSB, MICR specialised in immunology & rheumatology at Guys Hospital Medical School following her first degree in Biochemistry and A & P. In 1996, Marie established McKenzie Mills Partnership following several years in the pharmaceutical industry. Her experience extends across sales, marketing, business development, training, medical information and clinical research.

During the last few years she has provided training for a number of leading international training providers including Rostrum and Pharmaceutical Training International (Pti). Consequently, as training is one of her passions, she took a Postgraduate Certificate in Education (PGCE) and a Masters degree in Learning & Teaching at De Montfort University. In 2009, she completed her research about continuing professional development of trainers in the pharmaceutical industry for a doctoral study at the Institute of Education, University of Warwick.

Marie currently develops the skills of industry and healthcare professionals including clinical researchers, medical information personnel, medical writers and clinical quality assurance personnel.



For an informal chat, call Marie on +44(0)7966 434439
Links to Other Sites